A wide skill-set to apply
We can lead your project and bring them to completion and in a various areas adding our experience into your organisation. If a wider skill-set is needed our network is extensive. As we understand both how to manage projects and people, we can handle a number of tasks and situations. In addition we can utilise the Lean Sigma toolbox to ensure that the right methods are applied.
Olle Wannerberg
VD, Senior Projektledare & Rådgivare
Civilingenjör & Licentiat, Kemi
Mångårig industrierfarenhet
Helikopterblick och driven i att leda grupper/organisationer (även UK)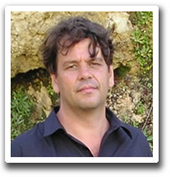 Mats Gustafson
Delägare
Civilingenjör Automation
Black Belt Lean Sigma
Se även profil på LinkedIn

Lean Sigma – LXI
Anders Eidergard, Black Belt Lean Sigma
CMC utveckling & dokumentation –
Scius Pharma support
Fredrik Nicklasson, PhD

Medical Device & IT – QAdvis

Kvalitetsfrågor – Monocl
Anja Broeders, Seniorkonsult

Inhalationsutveckling – Medicon Valley Inhalation Comsortium, MVIC AB
Medlem i MVIC AB tillsammans med 23 företag inom inhalationsbranschen.
Expertis
OM Project har ett stort kontaktnät med många erfarna specialister.